The store name is one of the essential things on Shopify, and depending on how catchy it is, you will either have a lot of success immediately or wait some time until you start to sell your products.
If you are unsatisfied with your current Shopify name, you can easily change it whenever you want to without any problems, and we will guide you thoroughly through this process!
Note: You cannot change the store name if you have an outstanding Shopify Capital balance.
Recommended Shopify app (built by us)
How to change the Shopify store name
1. Open your Shopify admin dashboard page
As an Admin, you can do whatever you want with your store, and all you have to do is open your Admin page to see all the available settings and options.
You should scroll to the lower-left page and choose the Settings option on this page.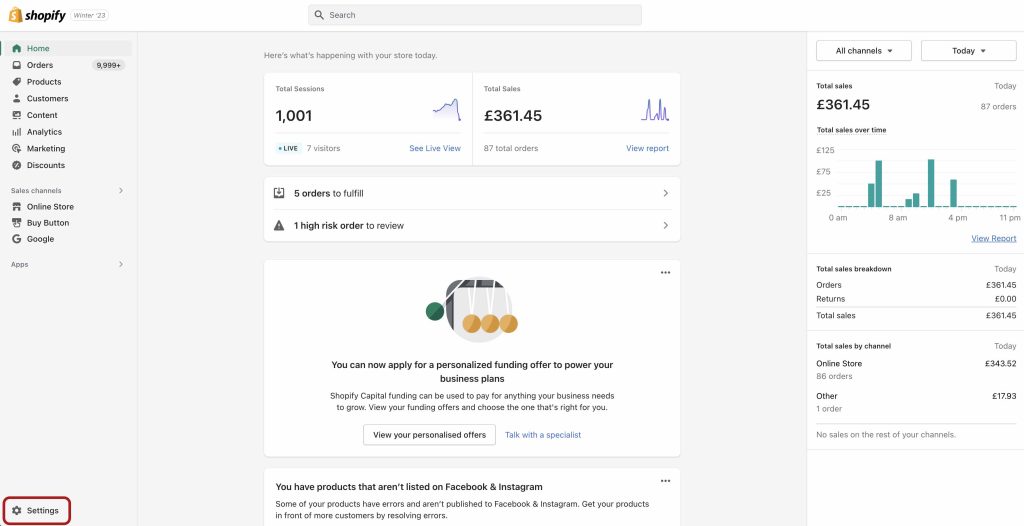 2. Go to Settings > Store details > Edit
Here, you can click on the "Edit" tab that will allow. you to change your store name and business name.
All you will have to do is confirm the changes and save them if you want to make sure it will stay that way.
Scroll down to the bottom of the page and click 'Save'.
Success
If you want to make sure you have completed all the changes successfully and that your store name is changed, you will have to open your Shopify store in the browser and see whether everything is in its place.
In case the store name didn't change, you probably didn't save the changes well, so make sure to do that once more and confirm all the changes.