Was brauche ich?
A Squarespace website (for the website frontend)
Shopify $5 plan (for the eCommerce and product backend)

Install the "Buy Button" app (free)
Install the "DDA" digital product delivery app (free plan available, or $9/m for PDF Stamping)
Wie funktioniert das?
This will work by using Squarespace as your website's frontend (visual side) and then using Shopify for your backend (for building products and taking payments).
You can place Shopify Buy Buttons on a Squarespace site easily.
Preis
All it costs is $5/month for the Shopify plan to integrate buy buttons to Squarespace.
In short
Create Shopify account
Create products
Install two free apps
Upload your PDFs & attach them to products
Add your Buy Buttons to Squarespace site
Erledigt!
Why this method works best with Squarespace for selling PDFs?
First of all, Squarespace has zero file protection for PDFs.
Squarespace's whole digital product solution is weak. Using Shopify as the commerce and PDF delivery on your Squarespace site will allow you to unlock these:
PDF Stamping (stamps customer's details onto PDF pages to protect PDFs from file sharing)
Lock the PDF so they cannot remove their personal details
Set IP address download limitations (to prevent more sharing)
Download links don't expire
Sell any file size and type
Customisable download email templates
E-Mail-Verfolgung
Send downloads from your business email address
& more
There's a reason why digital products sell better with Shopify's system hooked up to Squarespace. Here they are below:
Squarespace's method:
Only attach 1 PDF to a product
It's not possible to set the quantity or add variants or SKUs for digital products
It's not possible to sell digital products as subscriptions
You can't send a new link when customers click an expired download link
This link will expire 24 hours after the purchase. Non-adjustable
Hat keine E-Mail-Verfolgung
Keine Upgrade-Optionen
Keine Schutzfunktionen
No extra storage options
Cannot use your own email to send the downloads
No customization features for emails or branding
Advantages of our method:
Sell any file size within your plan storage amount
Attach as many PDFs as you want to your products
Sell any file type you want
Download links can last forever, or you can add your own custom limitations
Includes email tracking (Scale plan)
Links don't expire unless you set it yourself
Upgrade options, no limits
Many file protection features
Use your own email to send downloads (Pro plan)
Completely customizable email templates and branding
Free plan available
How to sell PDFs on Squarespace
I assume you already have a Squarespace site and are ready to add the products once you have set them up in Shopify.
1. Sign up for Shopify
What you need to do is sign up for Shopify's $5 plan. This allows you to use Shopify, but you won't be able to create a storefront there. You will essentially be integrating it into Squarespace.
Install the apps to your Shopify store
Next, you will need to install the below apps. You can do this by:
Gehen Sie zu Ihrem Shopify Dashboard
Click "Apps" > "App and sales channel settings"
Click the "Customize your store" button
Search for the below apps, or simply click the links.
Install the Buy Button app
Click the "Add app" button and follow the steps to accept.
Install the DDA app
Click the "Add app" button and follow the steps to accept. When you get to the pricing page, choose a plan 7-day free trial, or scroll down and click the continue button to use the free plan.
2. Create your products in Shopify
Go back to your Shopify dashboard and go to "Products".
Here, you will click the "Add your products" button. If you have already created a product, it will show a green "Add product" button.
Now, enter your product details, including the name etc.
Scroll down to the "Shipping" section and choose "Digital product or service".
Because it's digital, it's best to uncheck the "Track quantity" box too.
Click "Save" once you are complete.
3. Upload your digital products & attach them
Now, to add digital products to those Shopify products that you created, all you need to do is:
In your Shopify dashboard, click the "Apps" button that is on the left
Click "DDA". A new tab will open.
Now, go to the "Assets" page
Click the "Upload new asset" button and upload your digital products
Next, attach the file to the Shopify products
Click on the digital file that you just uploaded (blue text)
Enter the name of your Shopify product in the search box, select the relevant one and press the "Attach" button.
This will mean the digital file is now attached and armed. If someone purchases this product, a download email will be delivered.
4. Add the product Buy Buttons to your Squarespace site
At this point, you have fully set up the digital files to be delivered. All you need to do now is add the buy buttons to your Squarespace site.
Now, here is the fun bit! This is where you are going to add the Shopify products to your Squarespace pages. This one is more of a fun step for you to be creative.
Go to Shopify and click "Apps" > "Buy Button"
Now, click the "Create a Buy Button" green button
Click "Product Buy Button" > select your product and continue.
Now, customize your button to your style! You can be creative and use a few options.
You can change the colours, layout style, the cart, the button border, the text and much more.
Feel free to change the actions such as once the customer clicks the button, you can direct them to checkout instantly or just add the product to cart.
Once you are done, click the "Next" button in the top-left of the window. If you make any style adjustments, you will need to copy and paste this code again into Squarespace.
You will be promoted to copy the code. Click the "Copy code" button.
Go to your Squarespace site
Load up the page on Squarespace where you want to place the product button
Scroll to the section and click "Add block"

Find the "Code" block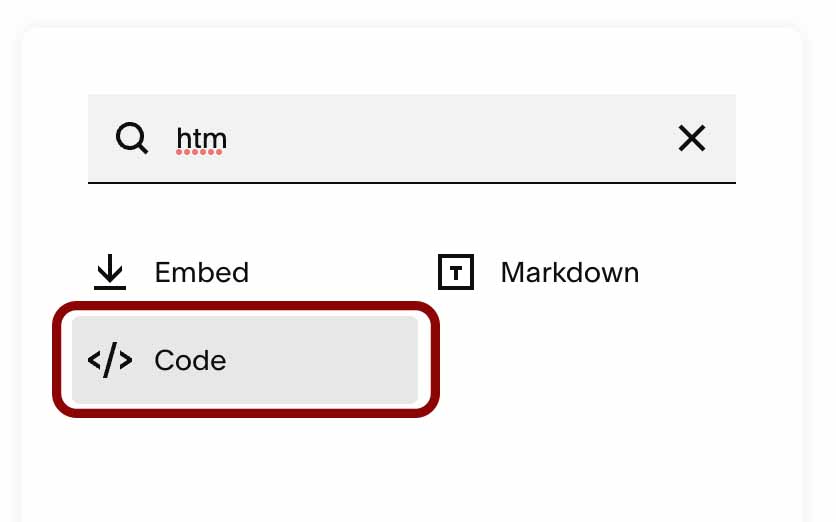 Paste the copied embed code for your Buy Button in the code box.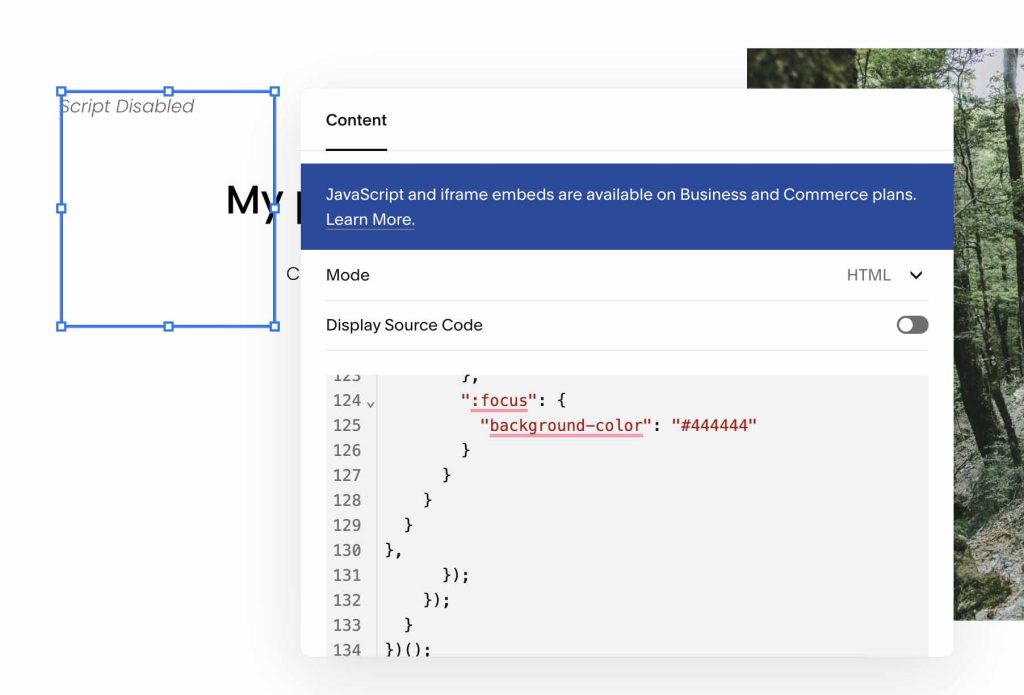 5. Set up PDF Protection in DDA
Now you need to set up the protective part of selling PDF files. This is called PDF Stamping. You will need the Basic plan to use PDF Stamping, or you can continue to use the free plan without it.
Go to the DDA app
Gehen Sie zu "Einstellungen".
Click on "Edit PDF Templates"
Click on "Edit" on the default template
Now you can customize what your PDF Stamp will look like.
Now, you will need to apply it to the PDF that you uploaded. Go to the "Assets" page.
Click on your PDF
Now use the drop-down to select your PDF template, and click "Update"
Erledigt!
It's really that simple to sell PDFs on Squarespace with file protection!
Remember, you still need to finalise some other things, such as your payment gateways and business data in Shopify.
Set up your payment gateway in Shopify
I recommend using Shopify Payments & PayPal as your gateways. It gives users two options, and sometimes they feel more comfortable using PayPal.
You will also get the best rates this way too. Shopify Payments have the best transaction costs compared to other gateways.
Go to Shopify
Click "Settings" > "Payments"
Here you can set up Shopify Payments, PayPal or any other gateway you choose.
Customize the "DDA" app
I recommend that you load up the DDA app and customise the settings more. There are a bunch of cool features that I think you would benefit from.
Features & tutorials:
Keine Beschränkungen für Dateigröße oder -typ
IP-Adressbeschränkungen festlegen
Auftragsbandbreite & Download-Verfolgung
Vermögenswerte aktualisieren und Kunden benachrichtigen
Schutz vor Betrug
Unbegrenzte Vermögenswerte an Produkte anhängen
If you need any help, just contact us and ask anything you want!