There are many reasons to cancel your subscription to a Shopify app, especially when the app is no longer relevant to your business growth.
Vous pouvez également souhaiter annuler un abonnement à l'application Shopify pour les raisons suivantes :
Les frais sont supérieurs à ce que vous pouvez vous permettre de payer.
La période d'essai de l'application arrive à son terme
L'application n'est pas adaptée à votre magasin.
Vous pouvez mettre votre magasin en pause pendant quelques mois.
Vous allez peut-être fermer votre magasin Shopify pour de bon.
Quelle que soit la raison, il est possible de résilier facilement un abonnement à l'application Shopify . Alors, comment résilier l'abonnement à cette application Shopify dont vous n'avez pas besoin ?
Get our recommended Shopify app (built by us)
Built by us in the good ol' sunny UK.
DDA – For Digital Product Delivery
Digital product delivery on Shopify + file protection. This includes unique features no other app has, such as email tracking, fraud protection, file protection, IP address download limits and much more.
The cool this about this app, is that it doesn't add any code to your Shopify theme and doesn't slow down your store. Give it a try if you like!
Comment supprimer une application Shopify et annuler l'abonnement ?
Step 1 – Check if the app has left code in your theme
Il est bon de vérifier la politique de désinstallation de l'application. Si elle n'en a pas, vous pouvez contacter le développeur de l'application, qui vous le fera savoir.
La plupart des applications Shopify ne suppriment pas leur code de vos thèmes Shopify lorsque vous les désinstallez.
Si vous laissez un code qui ne fonctionne pas dans votre thème, le temps de chargement de la page de votre boutique sera ralenti car le code a cessé de fonctionner et le navigateur ne peut pas traiter la demande.
It's quite important you find out if they have left code in there and see how you can remove it. Most Shopify app developers will tell you how to remove their code completely, or they can do it for you.
Step 2 – Go to the "Apps" page
Connectez-vous à votre boutique Shopify et allez à la page "Apps".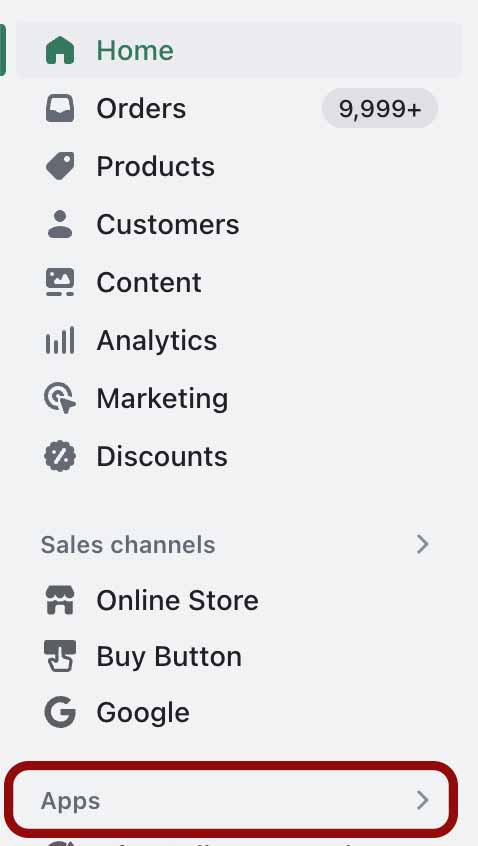 Then click on "Apps and Sales Channels".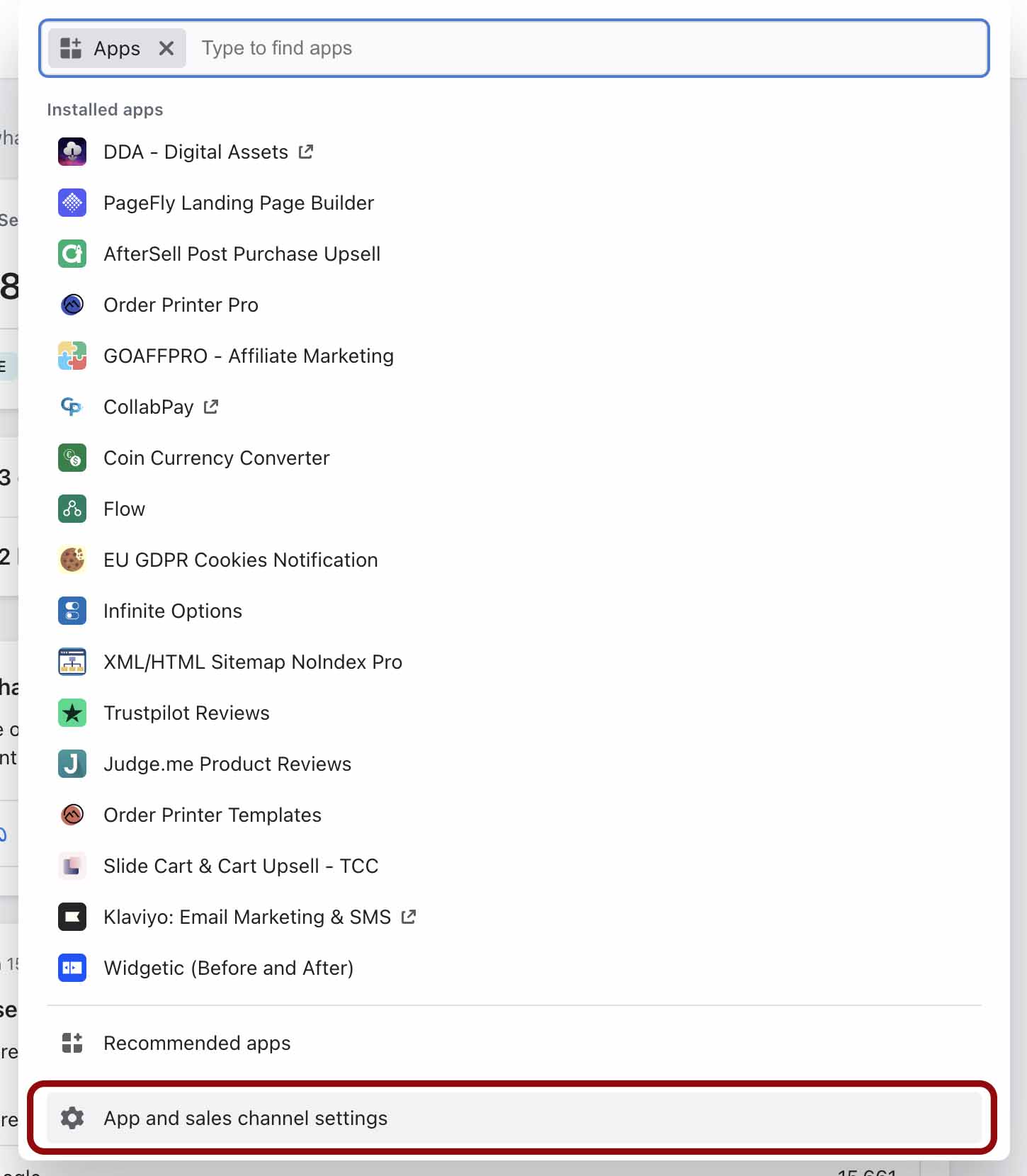 Étape 3 - Désinstaller l'application ou fermer votre boutique
Je veux juste annuler l'abonnement
So the good news is that it's very easy to cancel the subscription. You have two options:
Go to the app and go to their pricing page. Check to see if they have a free plan you can downgrade to. This will cancel the paid subscription instantly.
Or you can simply uninstall the Shopify app from your store. A good safety measure with Shopify's billing system is that once the app is uninstalled, the subscription will be instantly cancelled.
Simply just press the "Uninstall" button and follow the steps.
Faites attention !
If you uninstall a Shopify app, the app needs to abide by Shopify's rules and delete all of your data within 48 hours. All of your Shopify data will be permanently deleted as soon as Shopify sends the request to the app. This can take place anytime within 48 hours. From my experience, this usually takes an hour or two.
Si vous fermez un magasin
If you are closing your store and want the apps to keep all of your data in case you start up your store again, you can just close your store, and the app subscription will be "Frozen" until you sign back up again.
Littéralement, tout ce que vous devez faire est de garder les applications installées et de fermer votre magasin. Tous les paiements seront interrompus et vous ne serez plus facturé.
Please note: if you see charges on your account after pausing or closing your store, those are because Shopify has charged you from the time you used the apps before you paused or closed. Learn more about Shopify's app charges.
How to uninstall the DDA app
DDA doesn't place any code in your theme files apart from the customer account download links, which is placed manually by yourself, so you would know if you have added it.
Si vous avez ajouté ce code à votre thème et que vous souhaitez le supprimer, vous pouvez le faire en suivant les étapes ci-dessous :
Allez à "Thèmes".
Allez dans "Actions" > "Modifier le code".
Recherchez le fichier customers/order.liquid et supprimez la ligne de code ci-dessous :
<div id='digitalAssets'></div>
Once removed, there will be no code in your theme from DDA.
Tutoriel vidéo pour annuler un abonnement à une application
Si vous n'aimez pas lire, alors regardez cette vidéo !
Gardez à l'esprit
Shopify facture votre magasin tous les 30 jours ; cette facture comprend généralement les frais liés aux applications, l'abonnement général et les autres frais auxquels vous pouvez être abonné.
Cela signifie que, même si vous avez annulé un abonnement à une application, vous pouvez être facturé pour cette application sur votre prochaine facture, car la facturation peut avoir été effectuée avant l'annulation.
Vous devez également garder à l'esprit que vous ne pouvez pas annuler un abonnement à l'application Shopify si vous avez des frais impayés sur l'application.