Just so you are aware, this setting is enabled by default if you have a paid plan. It's ultra-easy to enable this setting.
What plan do I need?
You will need to be on any paid plan. It is not available on the free plan. See the pricing page for more details.
Already installed DDA? Upgrade here.
How to enable/disable the checkout download links
Simply:
Go to DDA
Go to "Settings"
Go to "Checkout settings"
Enable the checkbox for "Display download links on checkout page".
The download links will now automatically appear on the Thank You page once a customer orders a digital product.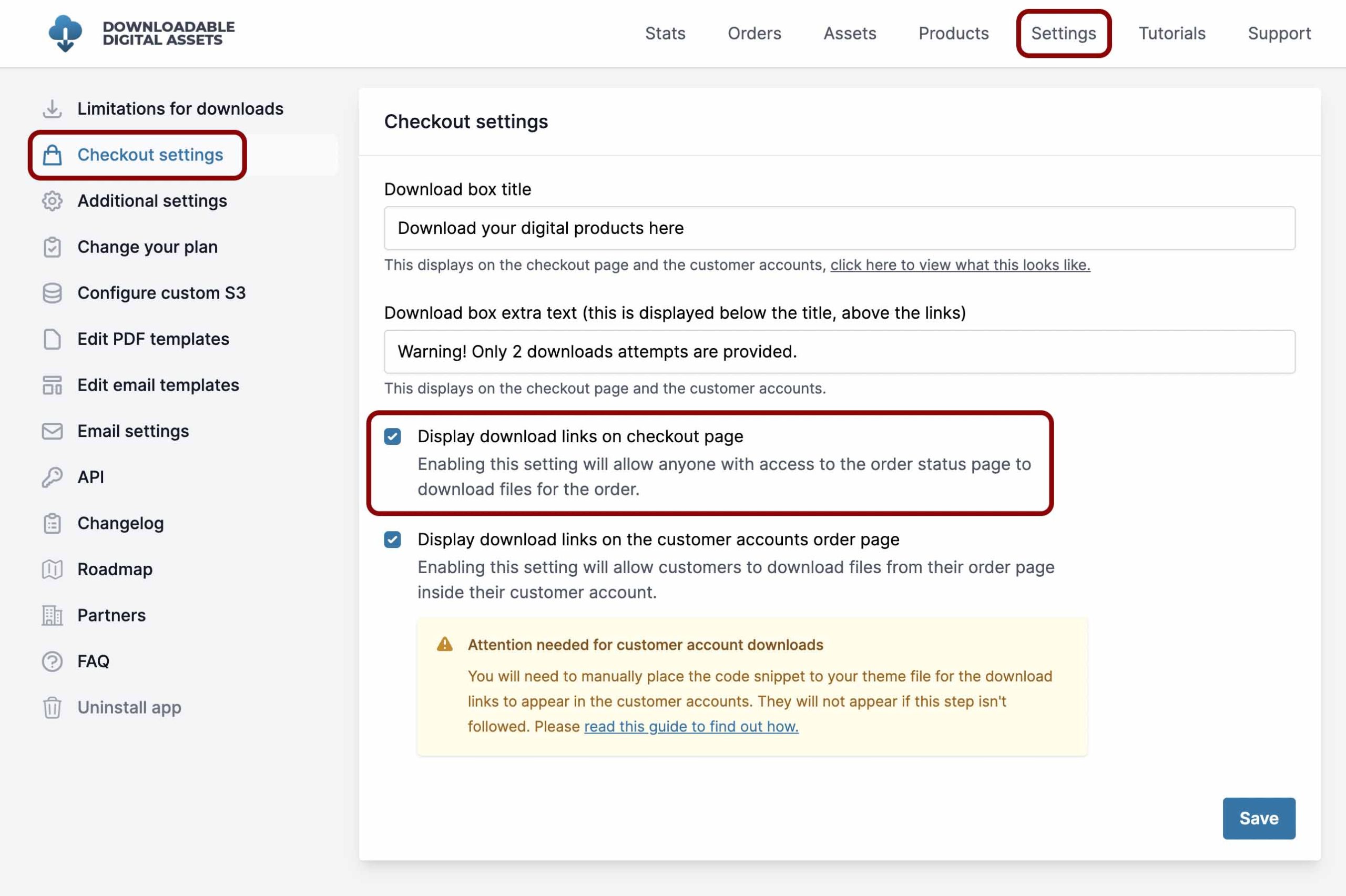 Customise the checkout box text
You can easily customise the text in the download box by adjusting the two text boxes on the settings page. See a full detailed guide on customising the download box text.
Example