Digital products are non-physical goods you can create and store electronically for sales online. They come in downloadable content formats or as media files, and it's easy to sell them across numerous channels. There's also the benefit of high-profit margins since you don't have to worry about production or shipping costs. 
Here are nine most popular types of digital products:
Ebooks & audiobooks
Video content
Software
Photography
Online courses
Templates
Music
Graphics & Arts
Fonts 
In this article, we'll cover these digital products in more detail. So, if you're looking to start an online business and sell digital products, this is the list you've been looking for. Let's get started.
Why do people want to sell digital products?
The main goal is – passive income. Digital products provide you with the power to automate selling online. Don't trade your time for money; let the digital products work for you.
One thing you need to remember is that you need to give value. People pay for convenience, so if your digital product has some sort of value or method to make the person better in some way, they will pay for it.
Digital products
Advantages of selling digital rather than physical.
You can create them for free
Low barrier to entry
No shipping costs
Sell worldwide
More profit
Sustainable
Endless stock
Passive income
Sell while you sleep
Physical products
Physical product disadvantages.
Inventory costs
Storage location costs
Need manpower to handle stock
Staff to handle items
Hard to ship worldwide
Don't get me wrong, it's not all fun and games selling digital products. You tend to run into more fraud issues where people can easily copy and resell your goods.
We've written a brilliant guide on how to prevent customers from illegally sharing your digital products if you're interested.
Physical products are still great, it just comes with more planning and logistics you don't need with digital.
What is the best place to sell digital products?
Shopify is the best place to sell digital products by far. Its vast network of integrations and features prove why it leads above any other eCommerce platform. To put it short:
You own the domain, unlike marketplaces
Your traffic with full control
More profit with Shopify. Marketplaces take huge fees
Your rules
Design the store your way
Best eCommerce features – read this Shopify tips & tricks guide
You can sell the Shopify site in future
Best app integrations with over 8500+ apps available
You've come to the right place too. We've crafted the most popular and best digital products app for Shopify, used by Shopify experts – DDA app.
If you have a digital product and are thinking of the best method to sell it, read our tutorial – How to sell digital products on Shopify to get yourself set up.
We've even created a guide on how to sell large digital files if you're looking to sell some big ones. DDA does not have bandwidth charges and allows you to upload up to 1TB of storage (more available on request).
Why is Shopify the best?
Shopify is the best place to sell digital products because, to put it short, you own your domain with all the best safety features. I will list below the main reasons why, but if you want to learn more in-depth, read our blog on why Shopify is the best platform to sell digital products.
All-in-one solution
No need to get your own servers to host your store. Shopify runs on Shopify's servers, which give you an endless amount of bandwidth usage. No matter how much traffic you get, your store will always keep running. Have you heard of sites going down because too many people try to access them? That doesn't happen with Shopify.
Speed
They have their own Content Delivery Networks worldwide, so everything is lightning fast, from the speed of the site all the way to checkout.
Full customisation
You can completely customise your store using page builder apps or even get a developer to custom-build your site from scratch while keeping the core components of Shopify's system.
Safety
No need to worry about getting scammed. Shopify partnered with Stripe to have the best payment gateway in the world. They are also fighting against chargebacks too.
There are many things in place to prevent your store from getting hacked. It's a billion-dollar company, so you can imagine the security that's in place.
9 Best-selling digital products
1. eBooks, PDFs & Audiobooks
Do you have some knowledge to share with the world? Maybe a set of skills that took you a long time to learn?
You can package it up into an eBook or audiobook and sell it online as a digital product. The eBook industry is a gold mine. In 2020, creators in the industry sold more than 191 million books.
The industry will generate around 13.2 billion dollars in revenue in 2022 alone. With these stats, there's no better time to create an eBook, and you don't need a literature degree to do it.
All you need is to have a passion for specific topics. Do you like cooking? You can create an eBook or audiobook packed with recipes for people looking to spice up their kitchen life. You can also create diet books for people looking to eat healthier meals.
Alternatively, you can create relocation, travel, and adventure guides. The possibilities are endless – just find your passion and use the eBook and audiobook formats to share it with the world.
Learn how to sell an eBook on Shopify quickly & easily. Also, find out our favourite methods to protect an eBook.
Watch the video below to learn how to add PDFs, eBooks and audiobooks to Shopify.
2. Video Content
The demand for video content continues to soar by the day. Just take a look at YouTube and Netflix; they have millions of users who are happy to pay to enjoy millions of hours of video content. The good part for you is that creating video content doesn't require a lot of resources; it just requires time and effort, but what doesn't?
All you need is a good camera, some knowledge of how videos work, creativity to come up with ideas, and some video-editing skills.
You can start by creating video content for your audience on YouTube, TikTok, and Instagram, then monetize these channels with time.
Alternatively, if you already have followers, you can sell your skills as a video editor or offer to make custom video content for clients. With video content, the world is your oyster.
Some types of video content you can sell are:
Video services such as video editing
Licenses to use videos
Social media advertisements & promotions
Courses (more on that below)
3. Software
If you can code, you can convert your skills to cash online. In fact, you don't even need to know how to code. Check out Bubble; it allows you to build software using their no-code tools.
There are thousands of apps created by developers just like you. Join them to create apps for any sort of platforms, such as Web Apps, Android, iOS, and Windows devices. These platforms have the highest number of users globally.
The software industry is thriving and expected to be worth 1 trillion dollars in a few years. Create your apps and position yourself to tap into the wealth.
Different software you can create:
Shopify apps
WordPress plugins
Standalone web apps
Operating system apps
Mobile apps
4. Photography
If you are a professional photographer, tourist, or photography hobbyist, your photos are already digital products that you can sell online. There are a few routes you could take to sell photos:
Stock photos
Sell licenses for people to use your photos
Use print-on-demand apps such as Creative Hub
Sell them to people creating calendars, posters, or similar on Etsy
People making wall art
If you want to go down the marketplace route, sites like Shutterstock, iStock, and Getty Images offer a platform to share your photos with the world and make money off them, but you won't earn a lot with these, to be honest.
That said, you should ensure your photos are unique and of premium quality. It's a crowded market, and it's easy to get lost if you jump in without creativity and substance. Remember, you'll make money on stock photo websites if your images are purchased, so if you don't stand out, you won't get anywhere.
A good tip is to ensure you have a theme and a preferred niche. Are you an ardent traveller to offbeat places who are looking to monetize your passion? Do you want to capture people, nature, or objects? Draw up a list of niches and focus on the most realistic – and the one you're most able to keep up with.
5. Online Courses
Today, people are too busy for one-on-one in-person classes or additional degrees. It's convenient to learn online, and course content creators are having a field day doing what they love while getting paid.
Do you have a passion for teaching? Are you well-versed in a particular subject or skill? You can package your knowledge into a digital product (media files) and sell it online on sites like Udemy, Coursera, and Lynda. While some websites will require you to be accredited as a teacher from a university, others are happy to have subject matter experts share their knowledge.
Alternatively, if you already have an online following, you can sell online courses on your own website, allowing you to keep all the revenue instead of sharing it with a host website.
6. Templates
Templates make life easier for everyone, and the creators of these templates are getting rewarded daily. While resume templates are more popular, other templates do well in sales.
You can create templates for different things ranging from business cards to certificates and emails. Afterwards, convert them to downloadable digital formats and sell them online on sites like Canva, RetroSupply, Themeforest, Amazon, and Etsy.
Although, I would never recommend selling on a marketplace as they take huge fees, and you are essentially renting your space there. You don't have control over traffic or get to build your brand on your domain. You can be kicked off at any moment if you don't abide by their rules.
Different types of templates to sell:
WordPress themes
Web design templates
Spreadsheet documents with mathematical formulas
Email templates
Poster templates
Business plan templates
CV templates
Invoice templates
Take a look at Envato for some more ideas.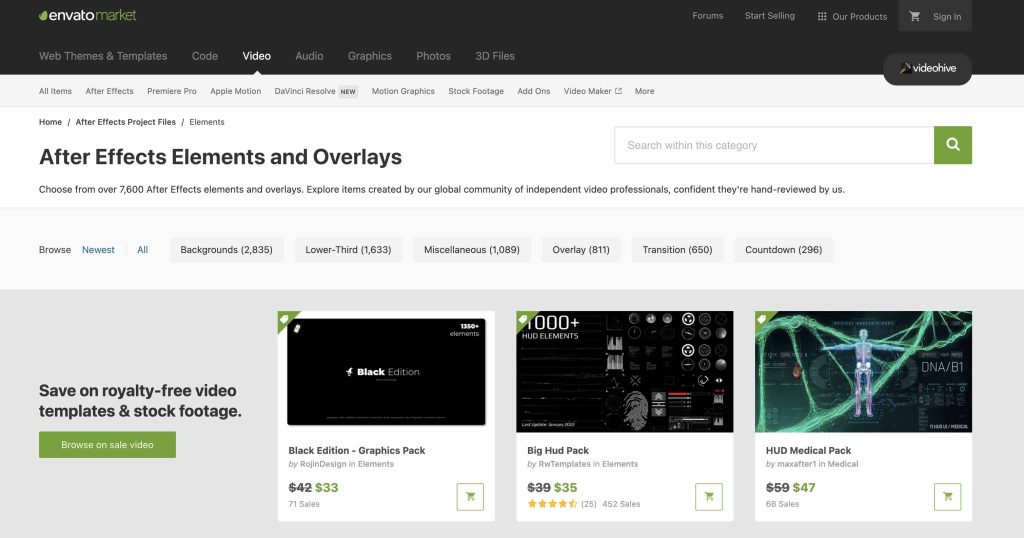 7. Music
Got the talent to create good music? There are tons of digital markets to monetize your talent. You can start by copyrighting your songs. If they are exceptional, content creators on YouTube and other platforms will pay to use them.
You can charge them license fees, and they'll pay to use your songs as soundtracks or sound effects in their numerous projects. If you're getting popular and have a massive following, sites like Spotify, BoomPlay, Audiomack, and Apple Music can help you earn royalties when your songs are purchased.
Alternatively, you can offer to create custom music for clients. People are looking for custom music for everything from video production to personalized greeting cards. If you've got the musical chops, there's a wide world out there waiting for you.
Learn how to easily sell music and beats on Shopify.
8. Graphics & Arts
Graphics designers and artists are leveraging digital markets to monetize their skills. If you are an artist, join the train by going digital with your artwork.
Graphics designers can go into:
Template creation
Clip arts
Logos templates
Stock icons
e molto altro ancora
You can also work directly with clients looking for custom artwork. Alternatively, you can convert your digital art to physical products via websites like RedBubble and Society6.
All you need to do is upload your art files – the website prints them on physical products like mugs and art prints which followers can buy, and you get a portion of each sale, all without getting tied up in a host of logistics.
9. Fonts
Fonts are another set of lucrative digital products to sell online. Brand designers, graphic designers, and content creators are constantly seeking new fonts to add a dash of creativity to their projects.
If you are good with Adobe Illustrator or any other illustration software, you can create fonts and convert them to downloadable OTF and TTF formats.
You can also create your own video fonts, which is a pretty cool idea! Check out this pack of video fonts.
Wrap up
Essentially, there are so many ways to make money online using digital products. This is just a list of the best-selling! There is so much more. Remember to use Shopify and use our app to sell digital products on Shopify, it is literally the easiest and safest way to do so, as we know from years of experience.
Contact us if you have any questions.