Customer Accounts Hub has now integrated with DDA allowing it to show digital downloads to your customers via their customer accounts.
Now you can completely customise your customer accounts using Customer Accounts Hub while delivering digital products.
What do I need?
To enable digital downloads in your Shopify customer accounts using CustomerHub, you will need to have both of these:
How to enable customer account downloads in DDA
1. Install the app
Go to the Shopify app store and install DDA.
2. Enable customer account downloads
Andare a "Impostazioni".
Go to "Checkout settings"
Attivare l'impostazione nel riquadro rosso sottostante
Click "Save"
After you have done this, you will need to follow the steps below.
How do I enable digital downloads in CustomerHub?
1. Install CustomerHub if you haven't already
Go to the Shopify app store and install the Customer Accounts Hub Shopify app if you haven't already.
2. Go to "PowerUps"
3. Find "DDA (Downloadable Digital Assets)" & click "PowerUp"
4. Enable DDA & click "Save"
5. All done & ready to test
Now you can log in to your test customer account on your store and go to an order page to see the downloads located there.
The download box will take the same styling as you have on your page. Here is an example: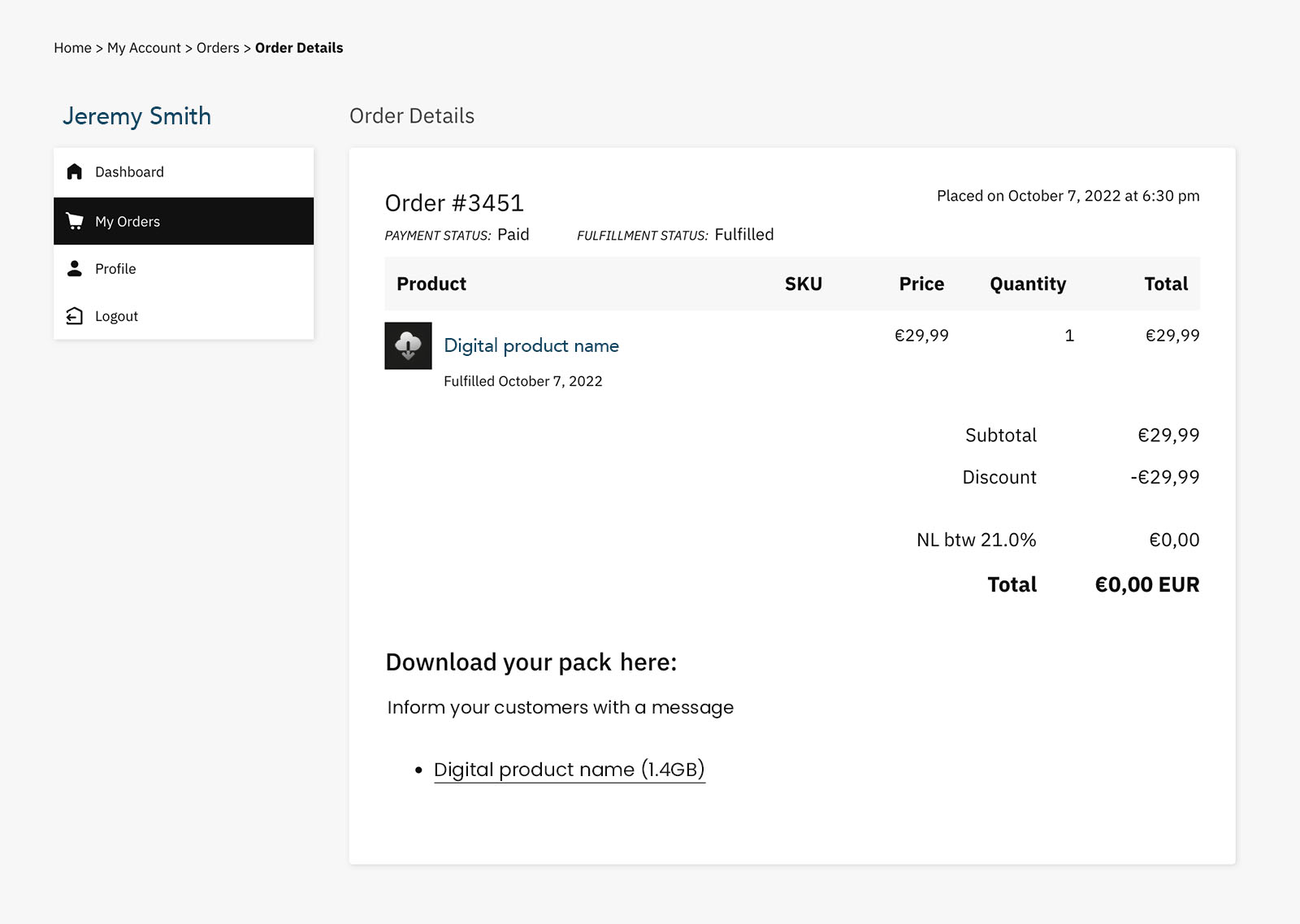 Sintesi
That's all you need to do to connect the apps together! Simply click a few buttons, and it will be complete in no time. If you get stuck with anything, please contact us, and we can help.